FOR SUCCESSFUL LOVING – The Diesel 2020 Capsule Collection Dedicated to Pride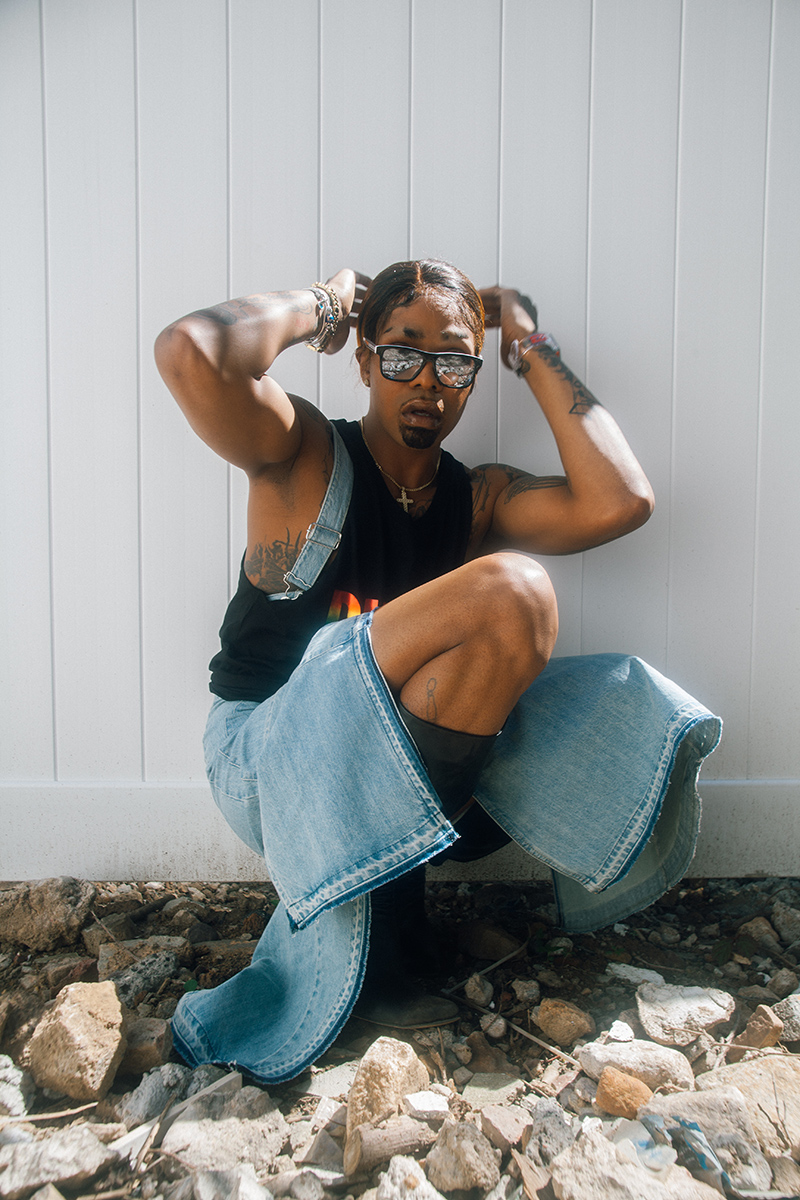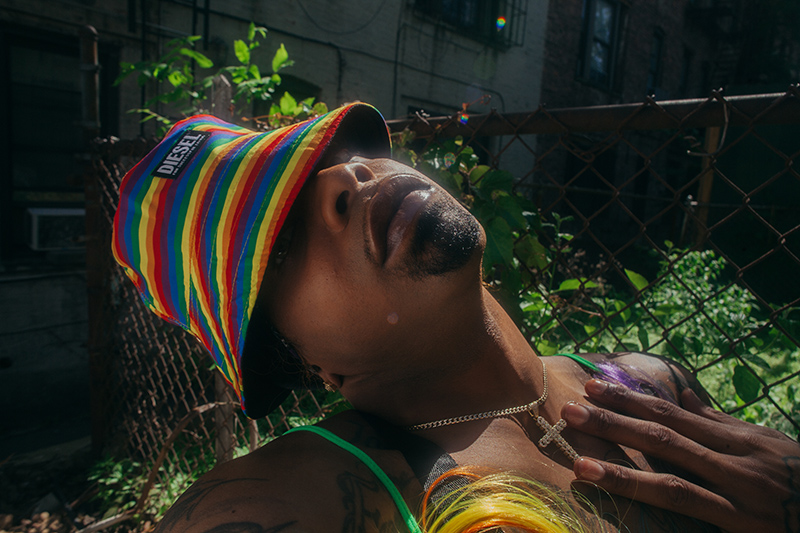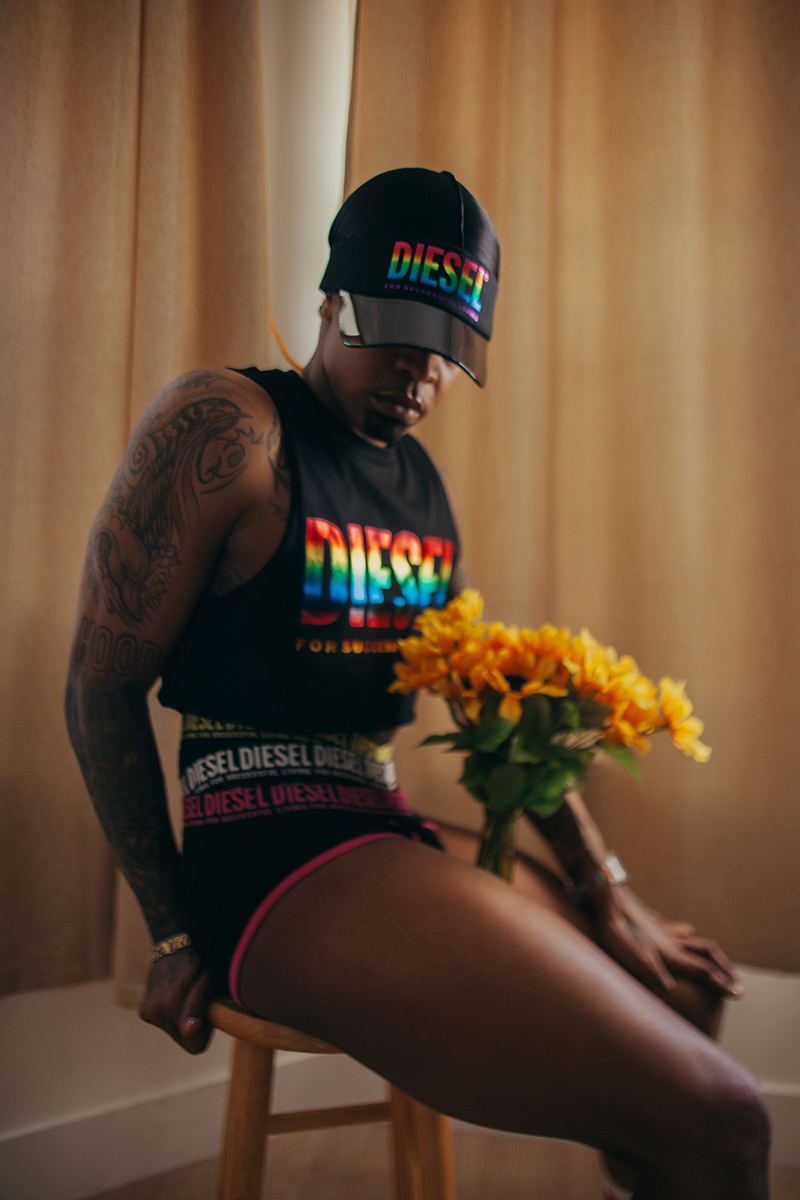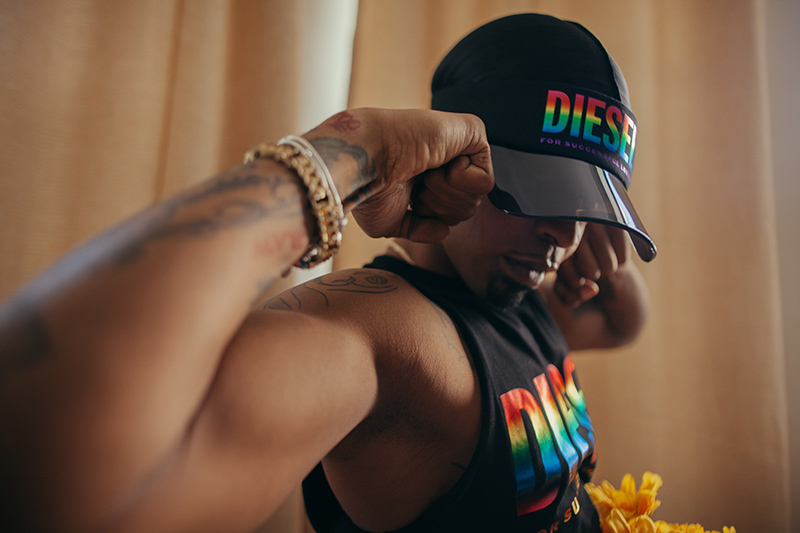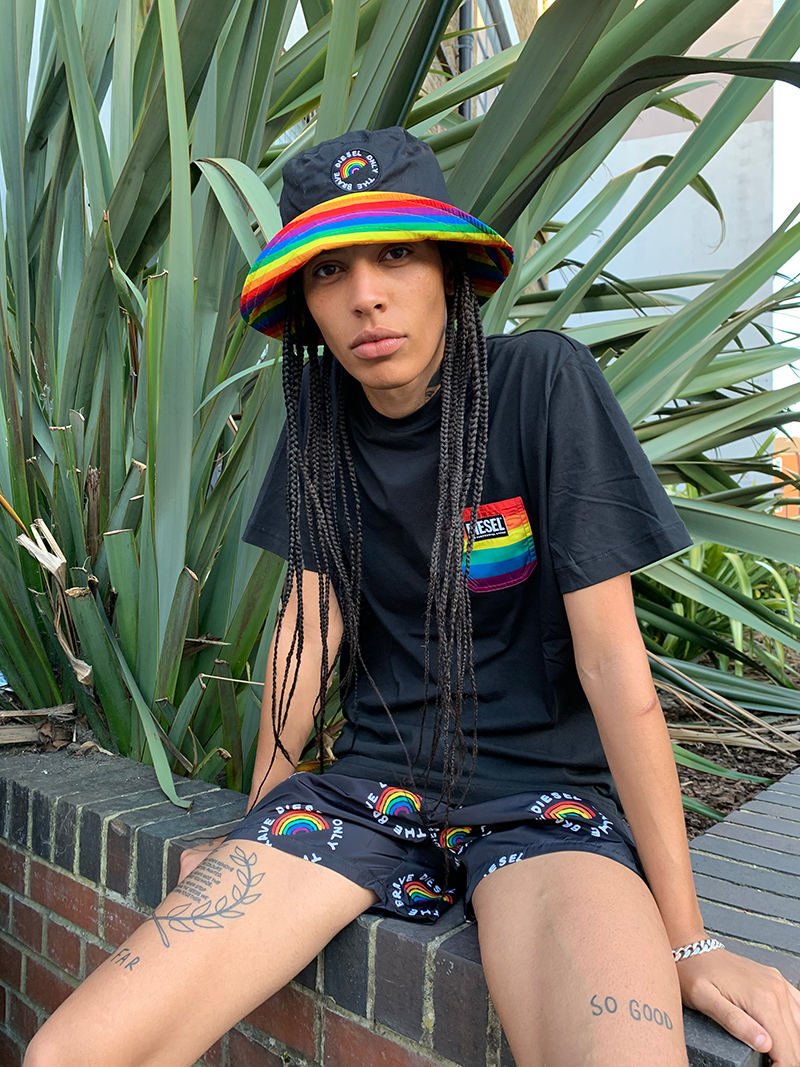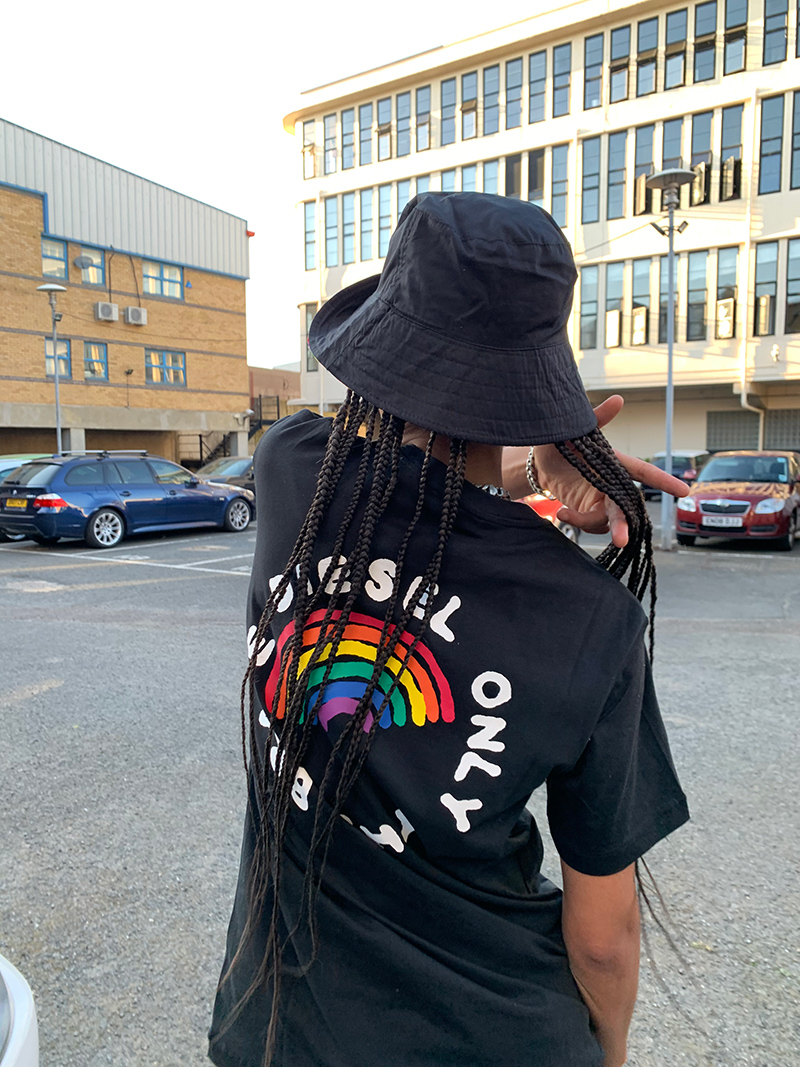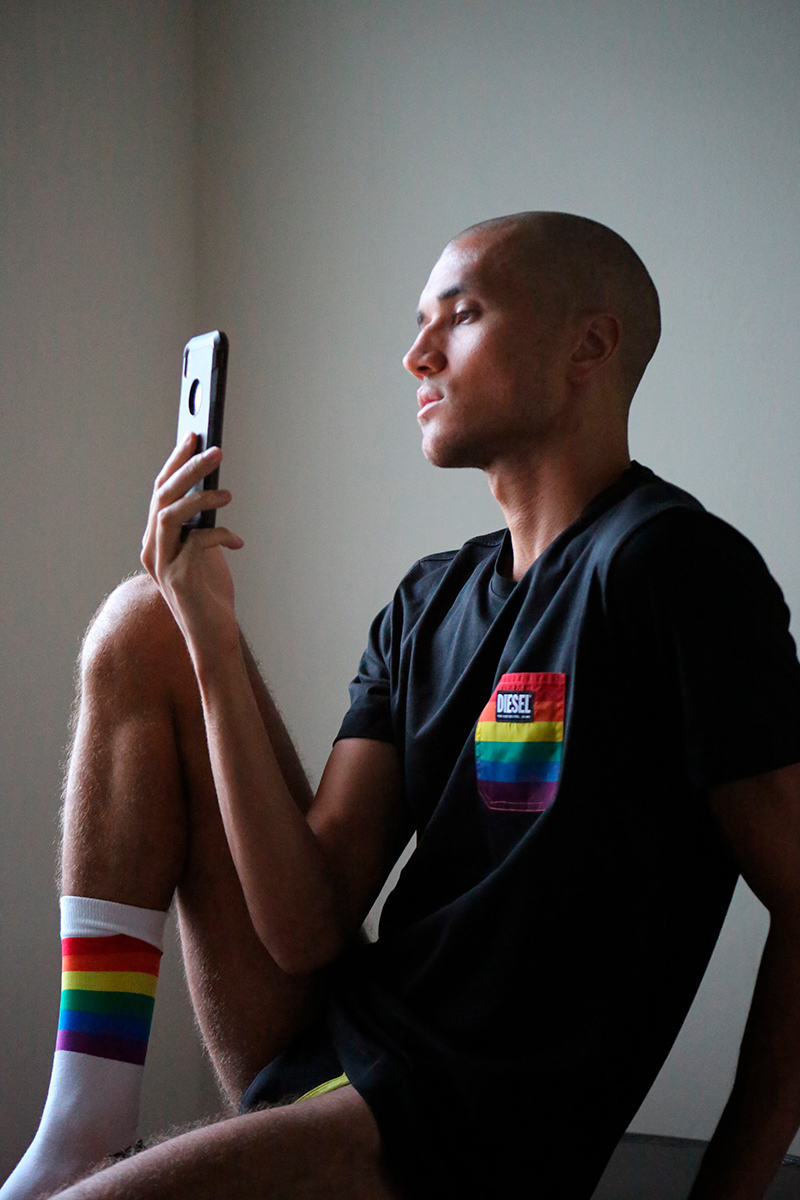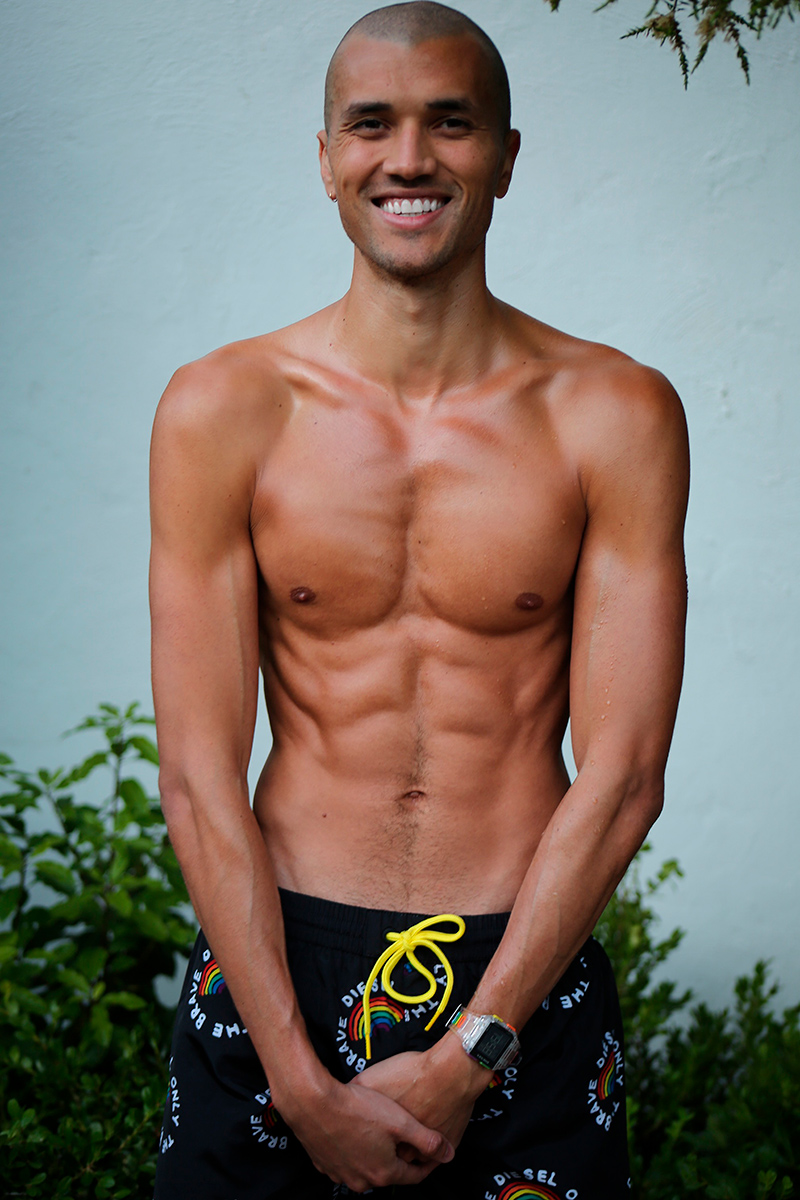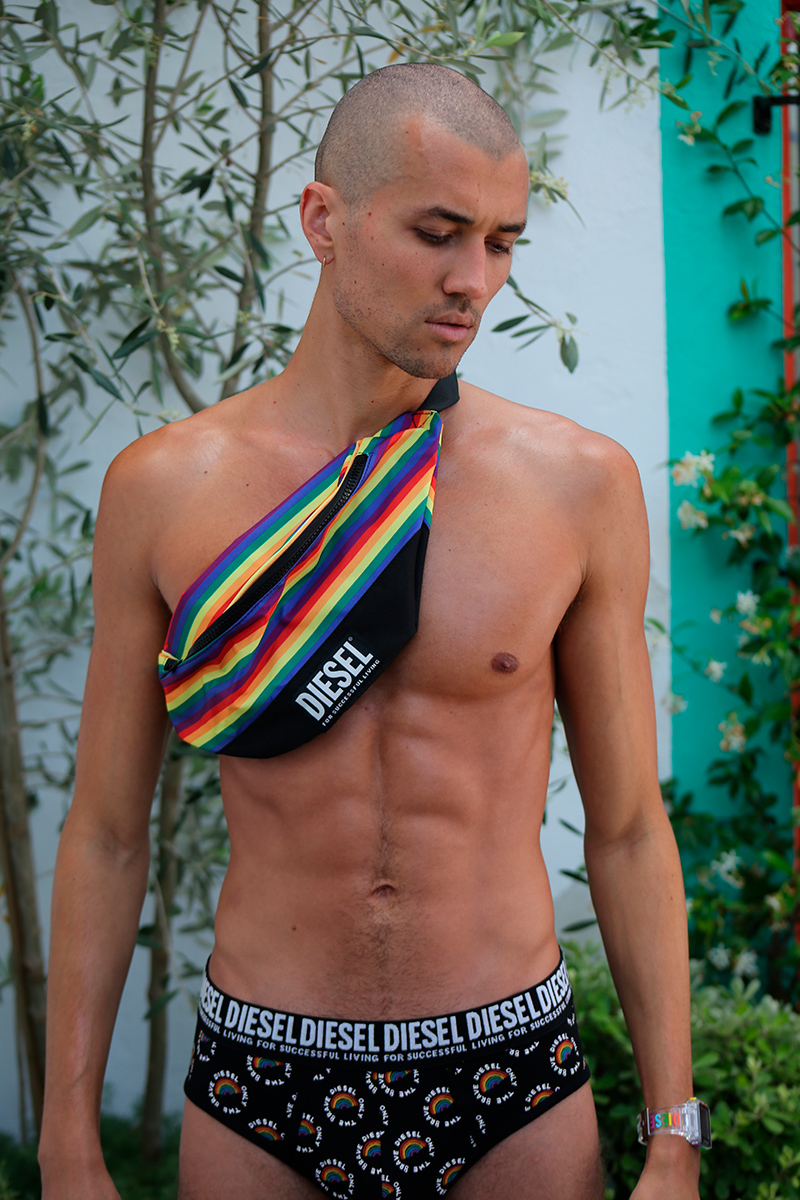 DIESEL announces its new 2020 Capsule Collection Dedicated to Pride. At a time in which celebrations and gatherings may not be able to occur as they once did, DIESEL intends to champion Pride with even more strength and support. Being who we are should not be up for debate, judgment or approval—nor should Pride be in any way minimized when facing new obstacles and turbulent horizons. That being said: It is more important than ever to promote and take action for freedom, fairness and justice.
DIESEL has long held diversity and inclusion as core values of its brand ethos. There is no better arena to toast these values than in commemorating Pride.
To generate content around the capsule, DIESEL followed social distancing and health and safety guidelines. As a result, all assets depicting and showing the DIESEL 2020 Capsule Collection Dedicated to Pride have been created by LGBTQI+ individuals around the world: Harlow Monroe; Sofia Malamute; Stella Lucia; Kai Isiah Jamal; Saro and Ian Isiah. Each created imagery through their lenses and in their own homes and places of shelter.
As a component of Pride month celebrations, DIESEL will partner with the world-renowned Club Quarantine for the first 24-hour global digital party in late June, connecting many cities around the world to be hosted on Zoom. Socializing has changed drastically—we are in the virtual rave age, and, through digital innovation, DIESEL and Club Quarantine demonstrate that, no matter what or where, there is no substitute for community.
The DIESEL 2020 Capsule Collection dedicated to Pride is available worldwide through retail, wholesale and trade channels, and the full line may be purchased through www.diesel.com.
Diesel and OTB Foundation will support two international projects dealing with gender identity and integration into the work market: the SF LGBT Center (San Francisco Lesbian Gay Bisexual Transgender Community Center) and the TGEU (Transgender Europe).