Meet Josh Ivory, Fashion's Newcomer Spilling Some Feel-Good Craze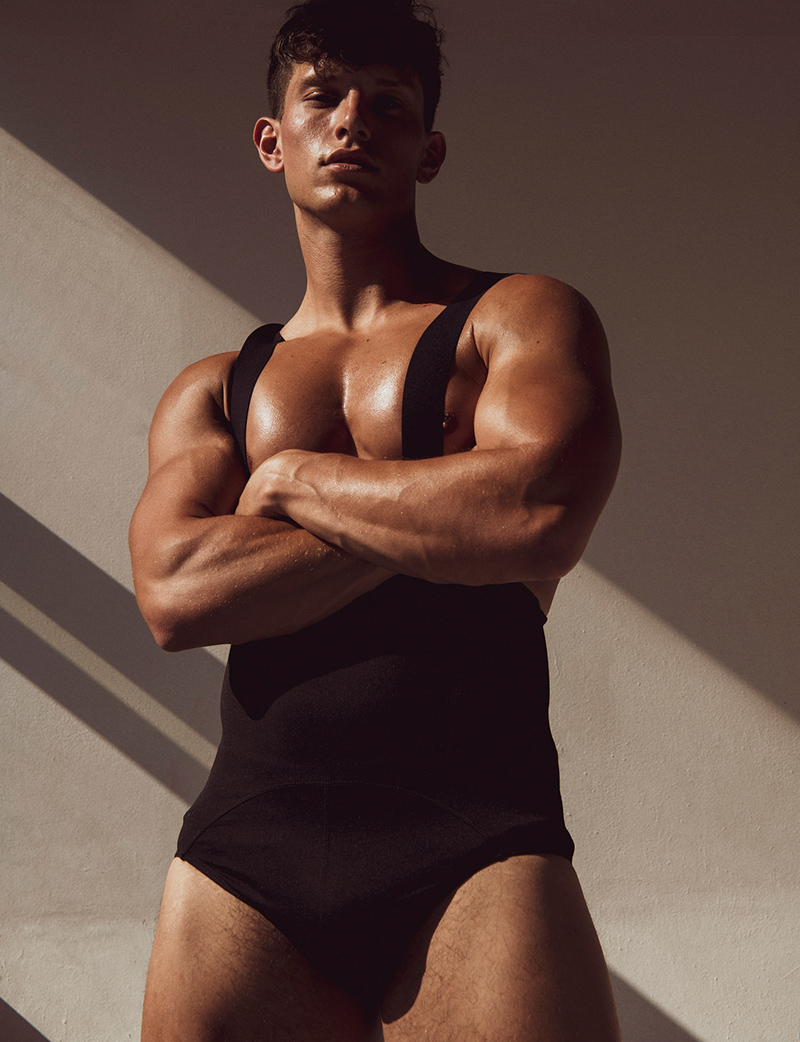 After making his entrance to the fashion scene a few years back, some chap named Josh Ivory is ready to take the world by storm. "Joining W Model Management last May opened my eyes and really taught me a lot about how the industry really works, something I'm still learning with time," he reflects. Exploring the fashion world in happiness and strife is no mean feat, however, his hopes are set high. Taking inspiration from traveling and his background, the talent delves into key lessons he learnt growing up and how they have molded him into where he is now.
Taking him to task on the difficulties of diving into game, Josh says it how he thinks it. "It's been a difficult field to break, and I'm still in the process of doing so," he emphasizes. "I competed in bodybuilding physique just before signing with my British agency. I was carrying a lot of extra mass which I started to discover wasn't necessary for the industry." And most certainly, that cannot fool you at the thought fashion was a honey-combed thing. "It's been a lot harder than expected," Ivory says.
I mean, he may not show it at first glance, but expect a bright future from this chap. We're so here for it.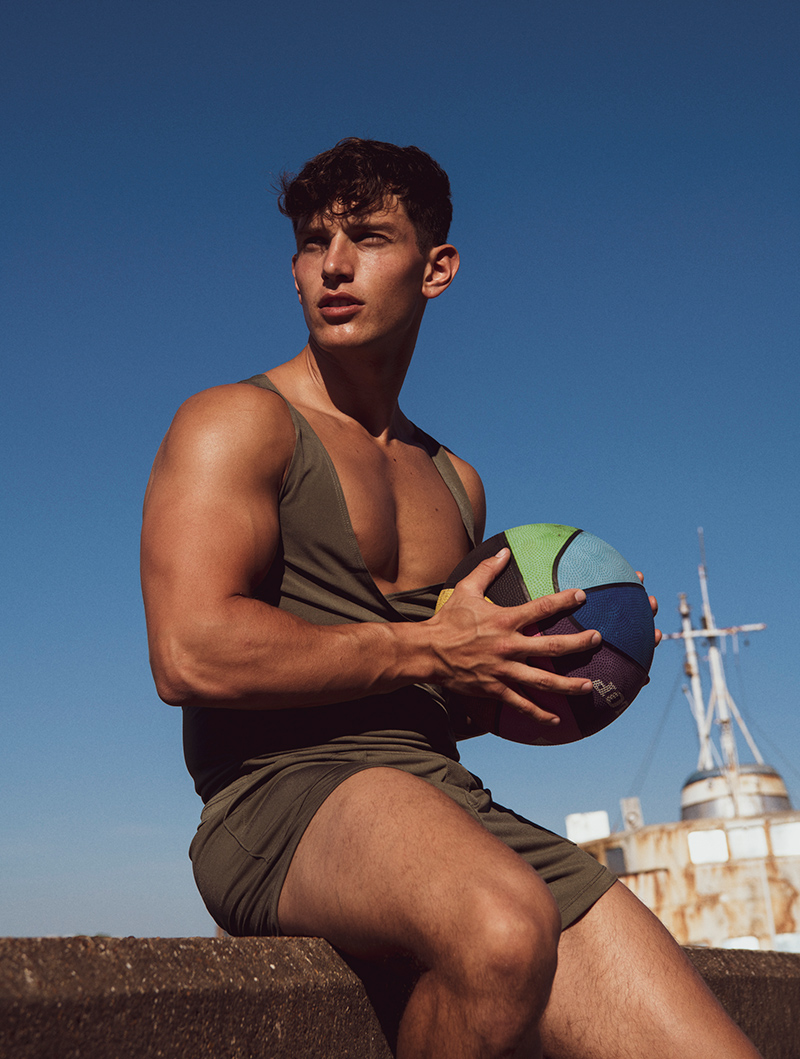 Hello Josh, cheers for tuning in. How did you venture in the fashion industry?
I kind of fell into it really! It was something I never really considered until I ended up in contact with a great photographer. The positive response drove me to continuedoing it (or wingin' it, I should say).
Who's been the dream client to work with?
My first client RFE was probably my favorite; it was always a great laugh on set and a great food selection also.
The favorite experience thus far? Please, narrate.
Working with German brand AboutYou in Cape Town, I mean the set was unreal. It was in the middle of nowhere. Sun was shining with a solid selection of tunes. It was also my first shoot of the season, and the vibe was most definitely there.
Has education been an imperative cornerstone in your practice?
In my opinion, education in nutrition and training has me helped massively to stay lean whilst enjoying life. Balance is key as they say! I have the body type that can put muscle on fairly easily, but it's the opposite story when it comes to staying lean.
How's it been for you since the start of your journey? Did you encounter any major hindrances when you first started out in fashion?
It's been a difficult field to break, and I'm still in the process of doing so. I competed in a bodybuilding physique just before signing with my British agency. I was carrying a lot of extra mass which I started to discover wasn't necessary for the industry. I then spent the first few months doing both bodybuilding and modeling, but once I signed with ICE I decided I'd fully commit to modeling and program losing muscle mass. At the time, Cape Town was six months away; a year later, I'm still losing the muscle mass. It's been a lot harder than expected, especially considering that the gym was always life. Also, a couple of extra inches of height would have been lovely, but 5 '10 will have to do!
Prior to becoming a prominent model-influencer, what did your previous job entailed?
I've had various jobs! Laboring in Australia for the first year was probably the hardest graft, good laugh though. Now I run my online PT business 'IvoryFit' alongside modeling. Turns out no one else wants to achieve muscle loss, I also DJ minimal house on the side.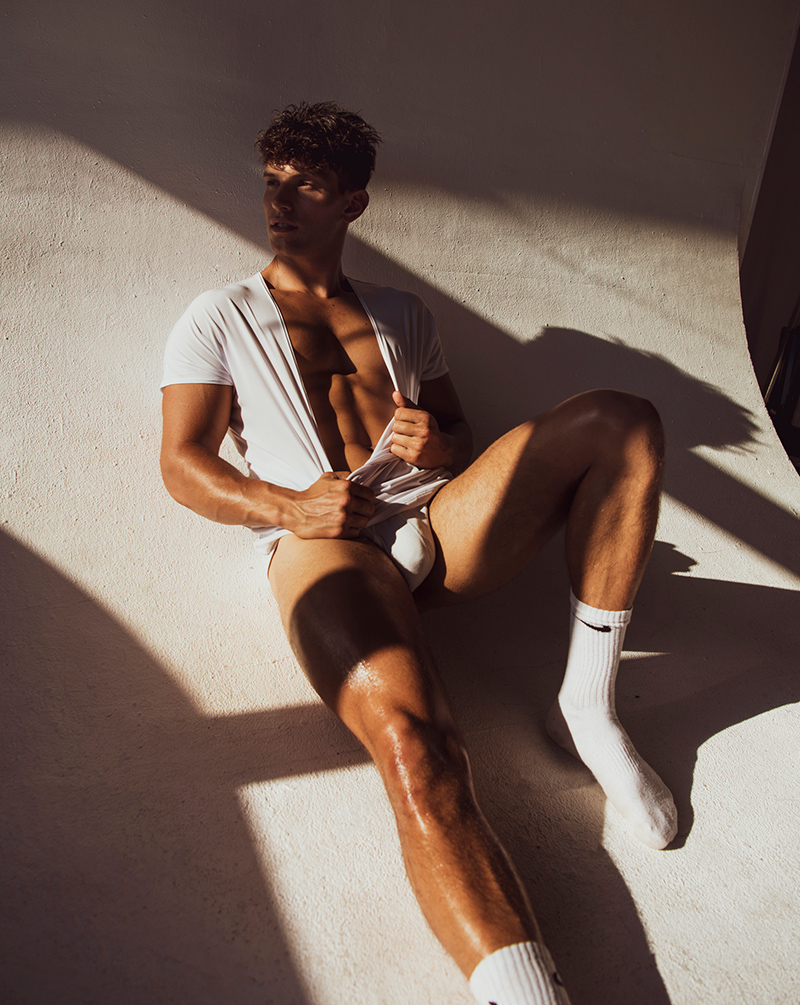 In an era raged by the ruthless yearning of digitalization and social media appearance, being constantly exposed to the public's eye must result quite daunting, particularly with the level of saturation present in such a field. In a nutshell, what are your key thoughts in regard to the whole Instagram thing?
I see it as a great opportunity to spread positivity and humor regardless of your following. I don't deem 55k to be overly influential. 
Do social media propel your identity? Or do they destabilize it in a way? Please elaborate.
I certainly feel that at the start it destabilized it and projected a vain, posey image; not that I necessarily have a massive problem with this. I'm just quite the opposite of that: I don't take life too seriously and enjoy taking the piss out of myself a little (and others, light-heartedly of course). I feel like I changed this for the better by becoming more active in my stories and ensuring that I was myself by concerning less about what people would say.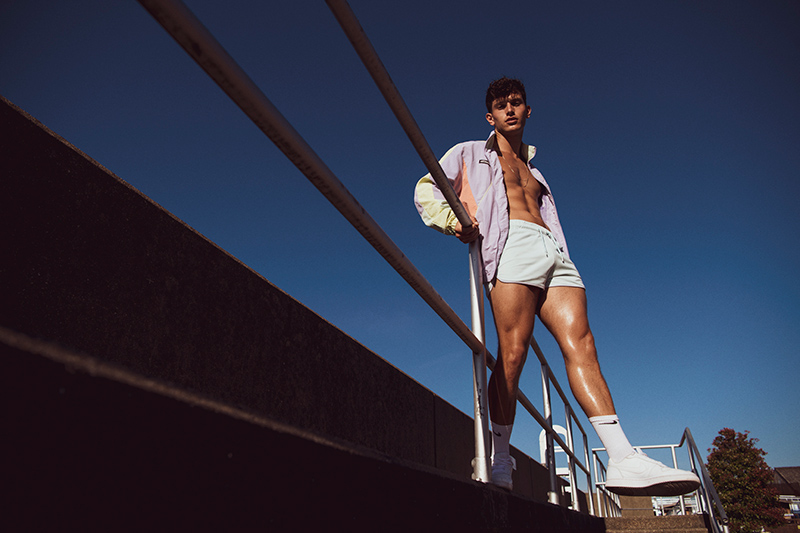 Could you say that spending plenty of time on social media does affect your self-esteem?
I think it certainly has that potential as you can focus so much on this false perception of 'perfect' and begin to make comparisons. Everyone's built differently and live different lives, so it's important to spend additional time to focus on your own. 
If you could pause time and go back to a specific era. What would it be? And why?
Difficult question. It's hard to choose! Maybe my later teens, only this time I'd focus more on my football and delay the partying/weightlifting.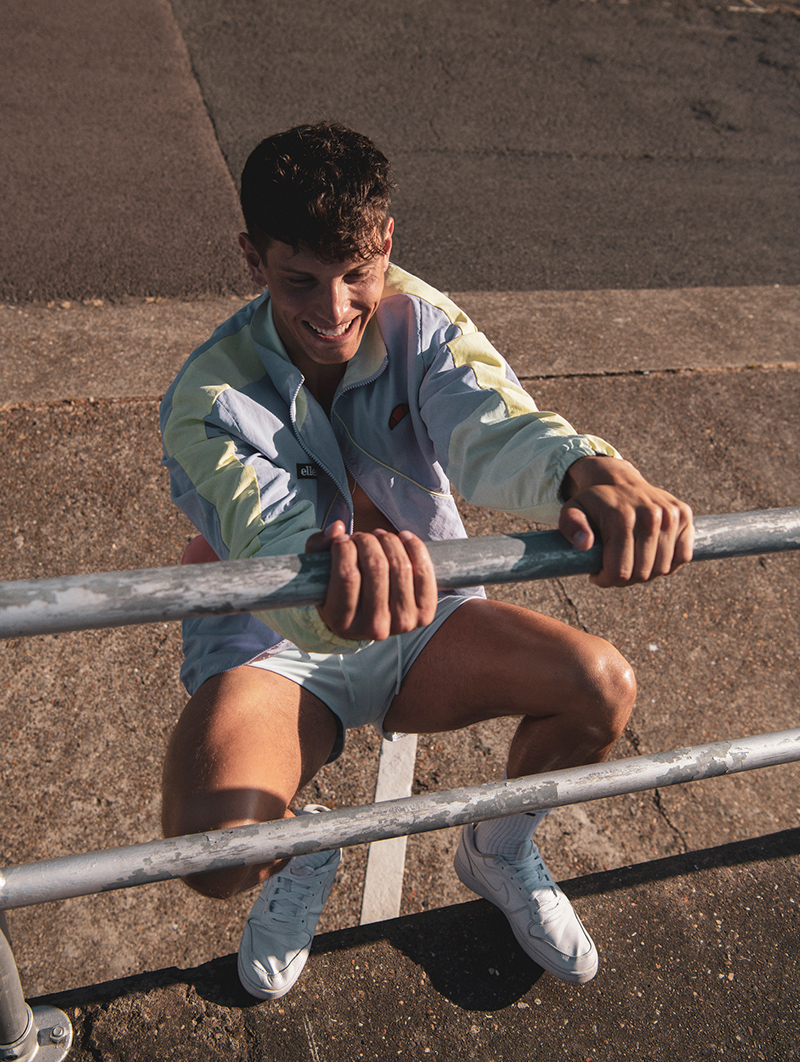 Any major inspirations?
Dorion Yates is a big one for me: he was a famous bodybuilder and was known for his high work rate and dedication. He spent years honing his craft, kept himself to himself, and just cracked on with it. I think if you have that attitude with anything, you will eventually get the break you deserve. It's good to be positive! 
What are the biggest obstacles you've had to deal with?
I think my height has been the main obstacle, as agencies and clients always looking for someone taller when it comes to the fashion side of things. They just need to see me in a pair of Balenciaga's, that should do the trick.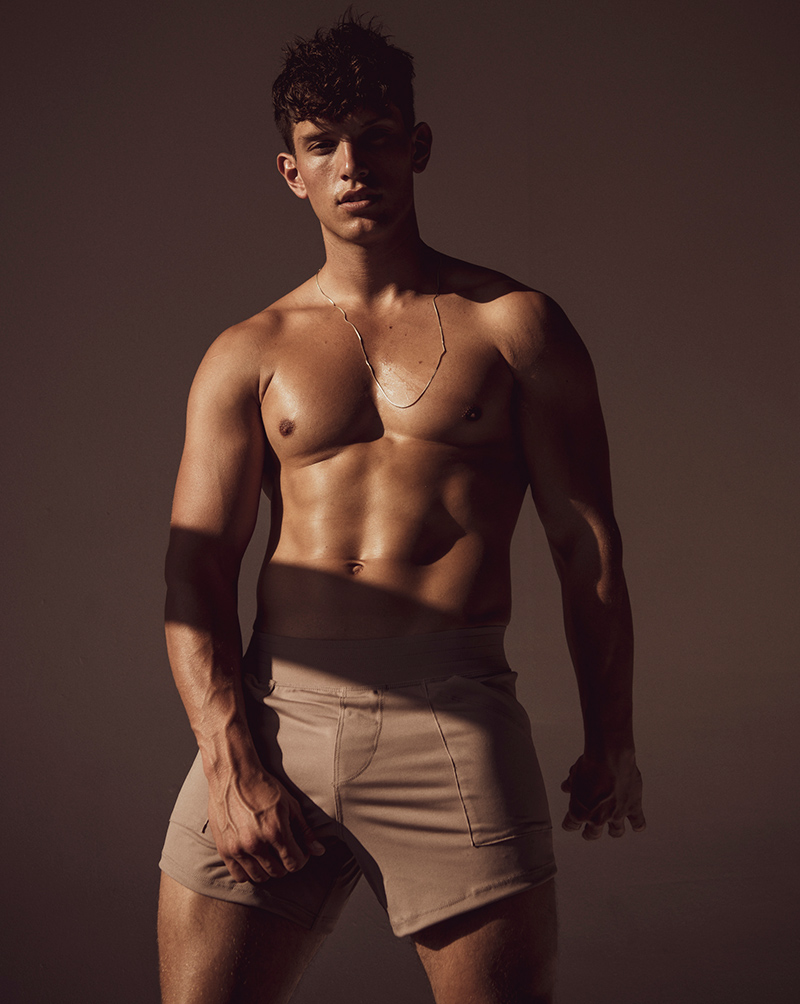 What's the wisest lesson you've learnt being in the industry?
Rejection is normal, so you've just got to keep going. I learnt a lot during my time in Cape Town. I think the key advice I gained from that trip was to focus on what makes you, you. Self-confidence and personality are way more infectious than turning up and pouting (although, certain situations sadly do require this).