In Conversation With Gabriele Esposito, The Dancer Swapping Cheap Thrills With Sheer Feels
He's a man with a thrilling passion. Having well and truly captured the attention of Italy, Milan-hailed Gabriele Esposito is a young force who has been on a creative roll ever since. Dancing with a perfect balance between vulnerability and power, his ever-evident prowess chronicles the love for the dance world with unguarded honesty. Kids, take note.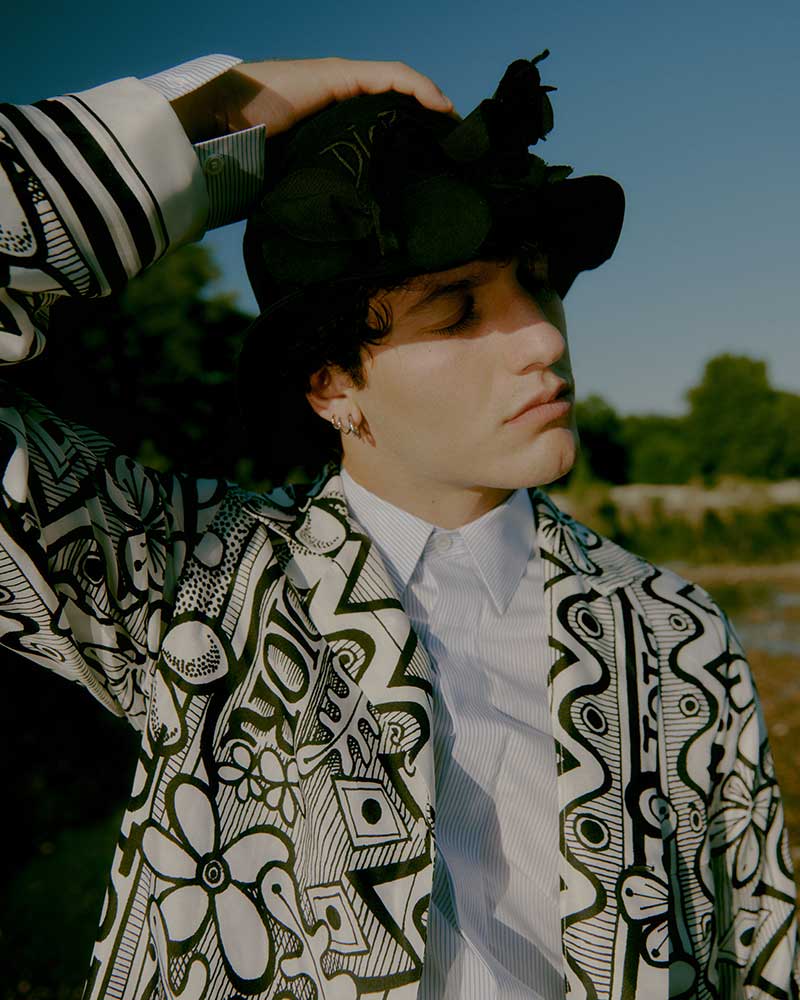 "DANCING. CHUCKLING. BLOGGING." That's right, as the Instagram podium of creative protégé Gabriele Esposito suggests, he does a lot of, well, stuff. And we can add "on-stage charisma" to his roll call of pursuits, after hitting the global screens at the sole age of 18. I'd normally take this truckload of grit with a pinch of skepticism. But this talent, I believe. I mean, why would you give a shit? He'd still be cooler than most with or without his witted spirit if you really think about it. Now, we know what you're thinking – doesn't all that sound a bit phony? In a word: no. As we start to settle in, Gabriele starts to blush. That calm stance only adds to the addictive quality of his charm. The 22-year-old is littered with an independent, complex, and self-sufficient persona, and his career is no different. "I'm a bit shy but incredibly curious," he laughs, "I love doing a lot of things at a time; one of my biggest passion is listening to music and translating it in my own way."
Despite the pressures of education urging us to decide on a future profession at a young age, career shifts are inevitable – but Gabriele Esposito's journey into dancing was a little less conventional than most. Attending high-school in Italy before turning to even more niche vocations, appearing on television was something that the Naples-Born dancer didn't dream of growing up. "I've always been fascinated by the art world," he says, "especially after the television program Amici, an Italian talent show I joined a few years ago, I got closer to the fashion system." His passion for performing surfaced since childhood when he was told he should try his luck in commercial dancing. "I remember my mom sat with me on the couch while watching tv," he says, "she asked me if I would like to take dancing lessons since I was so hyperactive and full of energy," he reminisces.
A front-row regular, one look at his projects and it's clear to see that there's a common theme running throughout his chosen works, so it's no surprise to see that his early career mirrors this too, with credits in Christian Dior, Isabel Marant, Fendi, and Church's. "I huge thanks goes to my beloved mom, who pushed me to do what would have become my big love," he reflects. His effortlessly steadfast disposition dedicated himself to a feat that brought major success to his path. "I was 18 when I won the dancing award of the most famous Italian talent show," he recalls, "since then, my career as a professional dancer kicked-off." Having spoken at length about his pinch-me moments, it was after digging into Amici's oeuvre that Gabriele decided to give dance a serious shot. With this in mind, his inspirations always stemmed from self-progression, family, and friends. Gabriele tells it as he feels it, and his passion acts as a lens through which the reader can experience his world through his eyes. "Dancing to me is an outlet, my emergency exit from everything," he ponders, unable to contain his sentiments. "It's kind of my best friend, and it has always saved me from my darkest moments. I become someone completely different when I dance, as I'm in my comfort zone, without barriers or armors. I'm free." Brush up on your emotions with Gabriele's worldview. But don't think for a second that this is a sketchy chap. The meaning of the creative industry is changing, and fleeting personalities are set aside in favor of unshakable minds. It's very much about perceiving real emotions, kicking off ambitions and prioritizing the deeper ones. Admittedly, Gabriele isn't one for the rambling. "I believe the funniest part is when I feel the adrenaline in my veins; it seems like it's devouring me," he says, on a man versus groove-machine tone. "It's like a drug, you become addicted to it: I don't know what it is, but it's a weird feeling, and the second before stepping on stage I feel weak, somewhat powerless," he adds, with bright optimism I hear in his voice. "Though the moment I step in, I pivot in another dimension and I feel made of energy," he says. "To me, it's so important; it's like water, I can't live without it." Flexing onto the fashion game, Gabriele is a fan of the connection it has with dance. "I believe that dance and fashion have one main thing in common: beauty and attention to detail. I think there is a perfect connection when putting these two arts together and taking the best part of both," he asserts.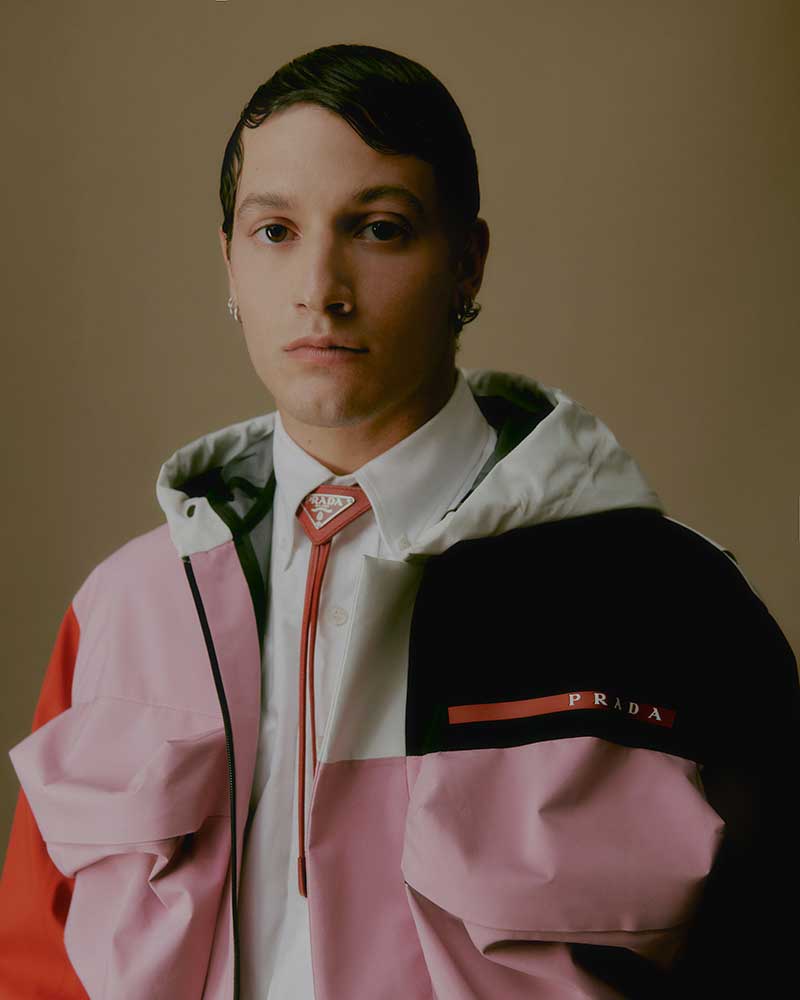 For him, there's no element of his profession treated with less importance between where he began and where is now. "It all started as a game," he reminisces, "it was a burning passion, but I didn't know I would have become a dancer when I began. My parents always supported me, and I believe it's important to have a family that supports you, especially when you are a kid. But despite everything, I identify myself as someone who lives for the thrill." Of course, being exposed to the public eye has its challenges too. "I've always tried not to take criticism personally," he says. "At the beginning it was hard, I got mad about some comments I read, but now, I know it's part of the game. Obviously reading bad things about yourself is not funny, but with time I became less sensitive about it." And that's not just from a public perspective; I can guarantee the media can be quite disheartening at times. "I try to be 100 percent authentic on social media, as I feel people need truth and positivity," he proudly tells me. "Being natural and keeping your inner nature will always pay you back. Social media are like business cards. I really take care of them, because I like to pour my art and express my feelings through them." And it's no long before he professes his sheer feels and underlying emotions, explaining what it's really like for those who seek to dabble in. "It's a beautiful world! It's as beautiful and as difficult in some respects. Love and passion are the most important things, and so is wanting to do better every day. Keeping your friendships close will help you to stay real, too. You have to understand your true self to do your best in this game." And if his early years have been a silver lining, his unstoppable wave of positive energy shines some light into the darkness around us. With a heart full of joy finely blended with a sensitive reckoning, he's certainly one we won't be forgetting anytime soon.